jan reid - September 2015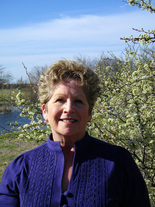 A native Texan residing north of Bowie, Jan was introduced to a variety of art media by both of her parents. She studied art at Sam Houston State University as well as taken instruction from such artists as Robert Burridge, Carol Nelson and Judy Gelfert.
Jan is most known for her sculpted fabric crosses using a technique she developed using fabric formed with many different layers over a wire armature and finished in many different colors and embellishments - making every single cross individually unique. Jan has achieved numerous awards for her work, which has been featured in several galleries and venues throughout Texas. Jan is a member of the CTAA and the Kemp Center for the Arts. Her work can be seen at Martus Bookstore and JahveHaus in Saint Jo, as well as on her website: www.artisticcreationsbyjan.com.

---
Copyright © Jan Reid