Library Brick project party - July 10th at 6pm

(At Ozona Bank in Bowie)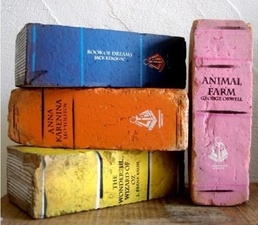 CTAA members will meet in lieu of our July regular meeting to paint old paving bricks to resemble books. These will be donated to the Bowie Public Library and the Nocona Public Library for them to use as bookends. The bricks are donated by Dennis and Nell Ann McBroom in Nocona for our community service project.

Acrylic paints will be provided, as well as brushes - but members are encouraged to bring their own and extra supplies if they can: Acrylic paint of different colors, brushes, jars, drop cloths, etc. Instructions will be provided for doing the lettering and the publishers' logos.

Please join us for this great project!

---