SUSIE holamon - April 2015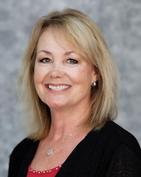 Susie Black Holamon
grew up in the Lakewood area of Dallas. She received her BA in Advertising Art from Texas Tech University, and later received her art teaching certification from McMurry University in Abilene, where she lived and raised a family for 29 years.
She and her husband now reside in North Texas, and she is retired from 21 years of teaching high school art.

Susie now is a full time artist, with showings in a number of art galleries and studio art (www.winefurnitureart.com). A product of the foster care system herself, Susie also is a volunteer mentor to young women ages 18 to 22, who have been "aged out" of the foster care system and are making the transition from foster care to their independent future.

---
Copyright © Susie Holamon